Ember RV Dealer in Michigan
Born From the Fire, A Glowing Ember
There is an idea that cannot be extinguished, a spark ready to ignite. A company with a legacy set on blazing an uncharted path. A brave team eager to make a new mark and a change. An energy that infuses each innovation, every design.
Our Michigan RV dealership is now proud to offer an enticing line of Ember brands and products. Embark on your next journey in a sleek and comfortable Ember Overland or Ember Overland Micro Series and start making long lasting memories.
We sell both the Ember Overland and Ember Overland Micro Series, in multiple striking trim levels to fit the needs of your lifestyle.
---
Featured Brands
The Ember Overland Series
In addition to its striking exterior design and chic interior, the Ember Overland Series has a robust and cutting-edge list of standard features that will be able to empower owners to seek out off-road adventures and off-grid camping adventures. With Ember, reservations may or may not be necessary.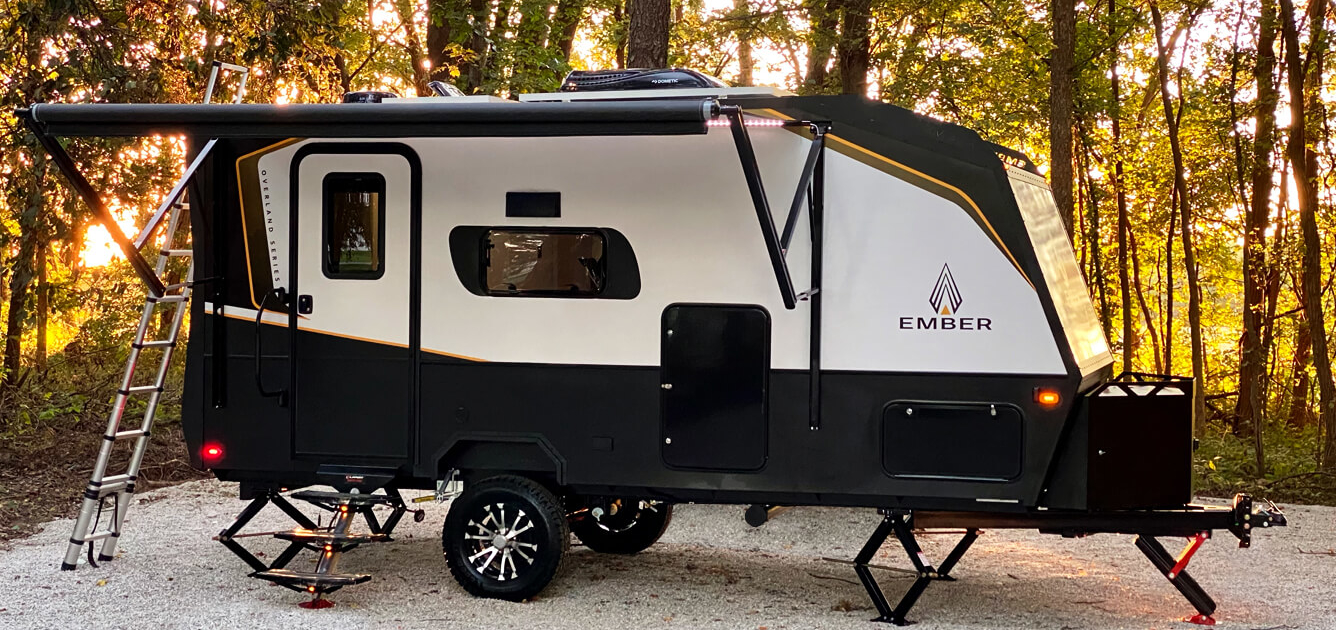 ---
To learn more about why we're one of the best Ember RV Dealers in Michigan, browse through our inventory of new and used RVs for sale. Our knowledgeable sales staff is waiting to help you find the ideal camper to carve new pathways in your next adventure. We look forward to seeing you!
---